There are a lot of great digital audio workstations made for Mac OS to choose from.
And they all have different specifications, built-in plugins, interfaces.
And one music production software for some people might not be appropriate for others.
Some producers like really basic software due to the fact that they can quickly and easily express their ideas. Others love the complexity and going deep into technical details.
I will explore the most popular digital audio workstations for Mac and try to give you a broad perspective and expand on its main features so you could get a general idea about it and make a better decision of selecting your daw later on.
Top 4 Digital Audio Workstations for Mac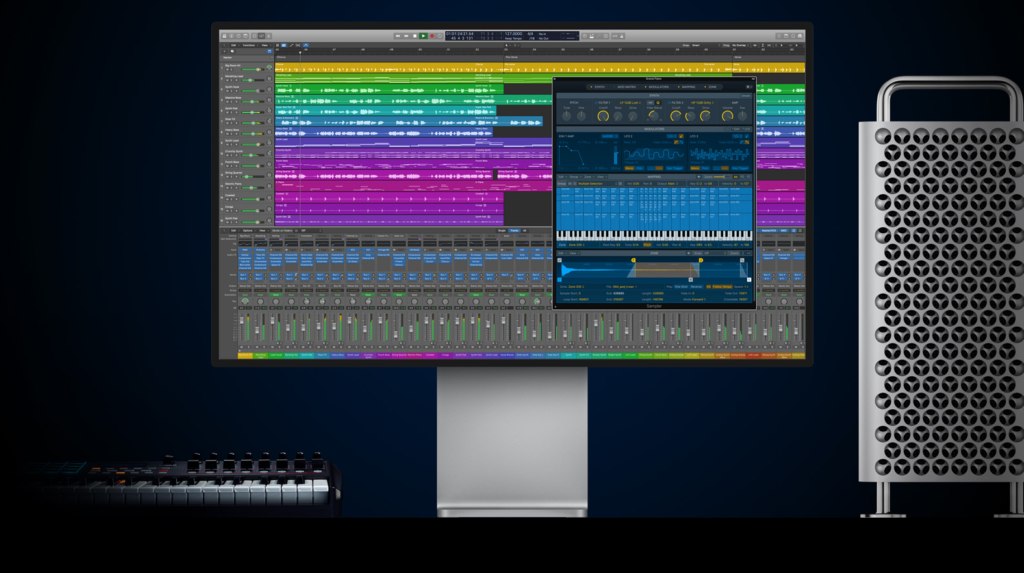 This is definitely one of the most popular and reliable digital audio workstations which are only built for Mac OS.
Design.
It shouldn't be a surprising fact, that Apple products usually come with a good looking design.
So does this daw.
As you are going to stare at your laptop for a long time, you want that the interface you are working with would have a pleasing interface as so as easy to understand.
It is built in a way that you can easily be in flow while working since you are able to find everything intuitively. This might help you to express your ideas more naturally and keep the flow going.
And of course, you want that the interface would look sexy, especially when you are working long hours with it, as EDM super-star Axwell said (he also uses Logic).
Plug-ins & Sounds
As a music producer, you are probably going to spend a huge amount of your money on various plug-ins and sound packs in order to craft or get a certain sound.
Logic will be handy in this situation.
You can keep your wallet in your pocket, or at least at the beginning stage since Logic built-in sound packages and plug-ins are extremely high quality and there is more than enough in order to produce high-quality tracks.
To name a few: 
Alchemy synthesizer, which contains over 3000 well-designed sounds.
Studio Strings and Studio Brass plug-ins designed in a raw, organic way, that feels like a real human being is playing an instrument.
Drum Kit Designer is a refined drum kit package with a variety of hi-hats, tombs, kicks, snares which was recorded and designed by world-class producers.
Vintage keyboards include classic instruments like Hammond b3 organ, Fender Rhodes and many more.
Retro Synth. If you are keen on adding some 80s, 90s vibes to your tracks, this synthesizer will be a must for your daily production tools.
There is much more to cover. If you still have an interest in what Logic can offer you, make sure to check out this page.
We can call it a newcomer in the Mac world because FL Studio used to be only compatible with Windows.
This daw is a bit controversial, especially in the professional music production field.
Due to the fact that it is beginner-friendly software, a lot of people see it as a DAW for beginners only.
However, this is not true for sure.
There are plenty of world-class music producers who are able to create hits that became global hits. Artists such as Martin Garrix, Afrojack, Arty are using only FL Studio to make their hit songs.
This daw is beginner-friendly and has a vast amount of features to offer. Here are some of my takeaways:
Express ideas fast.
FL studio is super good for expressing your ideas really fast and have a clearly organized view of your music project. It might not have as beautiful looks as Logic, but it can be a better choice if you like to express your ideas fast and you want a really simple interface.
Plug-ins
This DAW has a reasonable amount of built-in plugins (but not much in built-in sound packs). These plugins are less complicated and perfect at the beginning stage, thus you don't get overwhelmed at the very beginning.
To name a few:
Newtone. This is handy when it comes to correcting sound pitch. For example, if you want to edit vocal notes, or change some sample notes to fit in your song key, this plugin does all the work needed to make it happen.
Fruity Delay, Fruity Reverb great and simple plugins for delay, reverb effects.
Parametric EQ 2 an easy to use and visually appealing equalizer.
Edison. This plugin is used daily by producers who are working a lot with samples and vocals. Edison makes it easy to cut, edit, record, reverse, create reverb and do various other tricks for editing your recorded audio file.
Outstanding music creation and live performance DAW in one place.
This one is for people who really love to go extreme when producing music.
Ableton has no limits and has a vast amount of features, plug-ins, sounds effects and capabilities compared to other leading industry DAWs.
Few things that you are able to do:
Live performing/Djing. You are able to connect any midi device and map your tracks in your daw, separate them in different decks and play with them as you like. Furthermore, you can plug in any effect channels to it and make your transitions or sounds way more exciting than doing it with ordinary DJ sets or other live performance devices.
Producing. The interface is built in a way that is easy to arrange and organize your tracks.
Sound Design. Ableton includes various plug-ins and VSTs which allows you to dig deep into sound design. Lots of parameters will help you to craft the sound you want. Furthermore, Ableton provides a visually appealing graphical interface, which helps you to understand better about sound and how certain tweaks affect the sound in its frequencies.
Plugin Building tool. For those who want to go next level Ableton gives an ability to even create your own plugins if you find yourself that you can find any plug-in that serves your need, or maybe you have a great idea for something that you are able to simplify in your music production process, and your new idea might help some other people as well if you decide to sell it.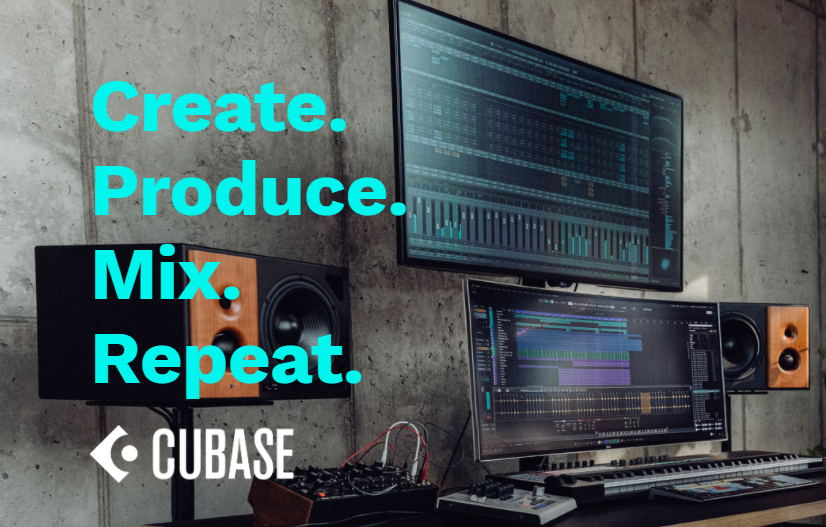 If you call yourself a tech geek, this might be the top choice for you.
This software might be more confusing at the beginning, but this is what you will usually see in the professional sound engineering studios.
It was founded in early 1989 and developed by Steinberg. And this is one of the most powerful DAWs that the music industry has to offer.
It is used by a different range of music producers, varying from Hans Zimmer to Deadmau5. And it can be applied to any sort of music, from film composing to techno.
The main focus of the program:
Composing. This DAW has lots of helping tricks to make your composition correct and keep your creativity flowing.
Sequencing. It is a nice feature which gives you some variety to your songs. You can add sequencing to any virtual instrument, keyboard or audio sample.
Beat Making. There are lots of amazing drum kits and machines that can provide you a creative way to express and craft any style beats.
Recording. Record any instrument you want and modify it to have a perfect take.
Audio Editing. Easily modify your sounds in your own way.
Mixing. Next level dynamic mixing techniques that make your music sound clean and professional.
Conclusion
All of mentioned music production software are superb quality and are most popular in the music industry.
If you can't make up your mind on what DAW to choose, it is a good practice to pick a trial version of all the software and just have a taste of how it feels to work and does it fit your flow of music creation.
It has to feel natural for you and not be overwhelming or not inspiring.
Check what your idols are using and maybe use that as an inspiration point.
And, in the end, it is not about the program, it is all about the ideas and creativity that you have.
Good luck with choosing your DAW!