If you are looking for bundled packages of audio recording and music performance, you are in the right place.
We will cover all the tools that are essential for recording audio and performing it live on stage or at home in your bedroom.
Equipment might vary depending on the music style.
The Most Popular And Commonly Used Audio Recording And Performance Bundles
Audio Recording Bundle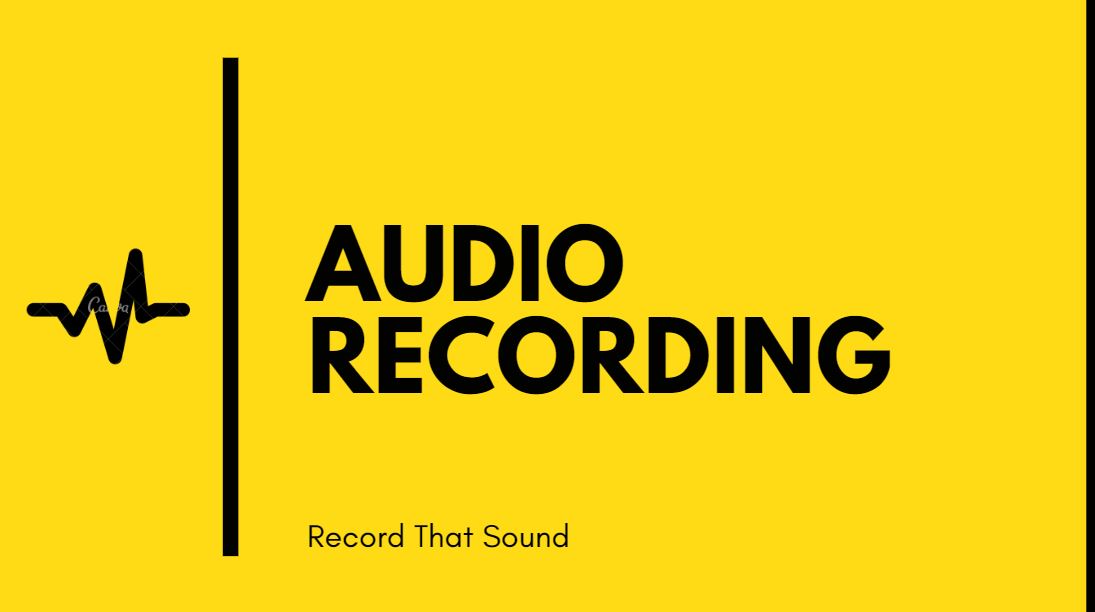 Essential equipment for audio recording:
Microphone
The main tool for recording audio is a microphone.
However, it might be complicated to find a good microphone that is used correctly since there are a lot of different types of microphones that are used for different instruments.
There are four main types of microphones:
Audio interface
Steinberg Audio Interface (UR44C)
If you are planning to use a microphone, then this is a must to have.
In order to transfer audio signals to the computer, it can be done using an audio interface. Connect your mic through the input channel and connect the audio interface to USB, install drivers if there are any and you should be good to go.
Make sure to pre-plan on how much channels you will need. If you are planning to record multiple instruments at the same time you will need a multi-channel audio interface.
Digital Audio Workstation
There are a lot of great DAWs to choose from.
However, since we are considering performance part as well, there is one digital audio workstation that would serve this purpose the best.
Ableton is designed not only for music production but for a live performance as well.
For music performance, it differs totally from the other DJ software like Traktor or Serato. In Ableton, you are able to map out every instrument separately in different tracks and manage it as you want.
It is really helpful in live performance as you are not limited to anything.
Music Performance Bundle
There is a numerous amount of music performance equipment that could be considered here. And it differs depending on what style of music you play.
So I will break down into different sections of styles in order to make more sense.
Music Performance Bundle For A Band
Let's take regular parts of a music band: vocal, electric guitar, bass guitar, drums, keyboard.
Music Band Performance Equipment:
Mixer
Yamaha MG10XU 10-Input Stereo Mixer With Effects
In order to make them sound together, we need a mixer.
It is necessary in order to connect all the instruments in one place so they could be managed in each channel separately and could be translated into speakers.
Furthermore, when you connect all the instruments, the sound of them won't be suitable for all rooms, venues. Every space will need a different mixer setup in order to make them sound appealing, so it would not be too loud or too quiet.
Stage Speakers
There are different types of speakers that resonate with different Hz.
The main ones are Top speakers(high frequencies) and Sub speakers(low frequencies).
The selection on a set of speakers will depend on what space are you going to perform and how many people it fits.
If it is an average party, I would suggest going with 2 top speakers and one sub speaker.
Top Speakers
Alto Professional TS308 | 2000-Watt 8-Inch 2-Way Powered Loudspeaker with On-board Contour Controls,
Sub Speaker
Seismic Audio Really-Mini-Tremor Powered 10-Inch Pro Audio Subwoofer Cabinet 250-Watts RMS Active Subwoofer
Monitor Speakers
Samson RSXM10A – 800W 2-Way Active Stage Monitor
Monitor speakers are crucial for musicians in live performance. Since the main speakers are targeted to the crowd, artists are not able to hear how they are performing.
Thus it is necessary to buy monitor speakers which are facing the band. This will allow musicians to be able to hear themselves in the act and allow them to perform better.
Microphones
As we have described recently, there are different types of microphones. Vocalists are going to sing into a dynamic microphone. Other instruments are going to be recorded with small diaphragm microphones (1x guitar, 1x bass guitar, 4x drums(depending on the set)).
That should be enough for making the live band performance sound live.
Electronic Music Performance Bundle
We won't cover DJ performance sets, as it is pretty much self-explanatory.
Let's have a look at what instruments do take part in live electronic music performance.
MIDI Keyboard
Native Instruments Komplete Kontrol S61 MK2 with Komplete 12
The usage of it will depend on what type of performance do you have in mind and what kind of songs are you performing.
The keyboard might be as a main role in the performance of your tracks are based on melodies, and it makes your performance look better.
Otherwise, if your music is less based on melodies, this instrument might be used to play only for a certain part of tracks, for example, to play around with some synth on top of other playing instruments.
MPC
This is used a lot in live performances, especially with Ableton.
You can map all your song stems in Ableton and then set it on the MPC. In this way, you are able to play your track with an ability to manage your tracks separately.
Furthermore, you can add effects on top of every track. In this way, you are able to improvise and make your song sound way more exciting.
Bundle Packages
I haven't seen audio and performance bundles sold on the internet.
Thus, I'm going to make a custom bundle for you, however, you still will need to buy it separately, but at least it should save some time doing a search of what and where to find.
Audio Recording Bundle:
Performance Bundle
Live Band
Electronic Stage
Conclusion
That is it about audio recording and performance bundles.
In this article, I've tried to break down in sections of what equipment is necessary in different cases, so it would make sense and would be easier to understand for beginners.
I hope this article helped, and I wish you to have a great recording and performance sessions in the future!