Giving without expecting to receive anything might be an extremely heart-warming gesture to do. It is always good to do good, therefore you fill up with the positive emotions received from seeing someone becoming at least a bit happier than they used to be before. Even though anyone shall receive a gift any time and without any specific purpose or circumstance, in today's topic we will announce greatest gifts for guitar players! In this way we are willing to make sure that if you know someone with a passion for playing the guitar and gift-giving occasion is on the next door, then you might look after the best gifts for guitar players and have been struggling with ideas – well, do not worry, as the help is on your footstep!
In addition to this, please be assured that if you are playing guitar too, all the items listed on the article might be beneficial for you too – do not narrow it down as only the possible options for giving as gifts.
Therefore, what shall be defined as the greatest gifts for guitar players, huh?
Starting our list with the all known item sorted with marvellous company and brand itself. If we would have a single word to describe the product, it definitely would be awesome or comfy – it does not even really matter whether you are planning on buying 2nd Generation AirPods or the AirPods Pro collection, having featured the noise cancellation function – this would be truly nothing but a treat for guitar player and he or she would definitely appreciate your effort.
It shall be superbly important to mention, that Apple AirPods come with a wireless case, which is the essential on this point – it is easy usable, having wireless charging option, therefore it is convenient for grabbing and letting on the run. Personally, we use AirPods every single day and will definitely not see myself going back for wired headphones' usage. Of course, it really depends on the activity too!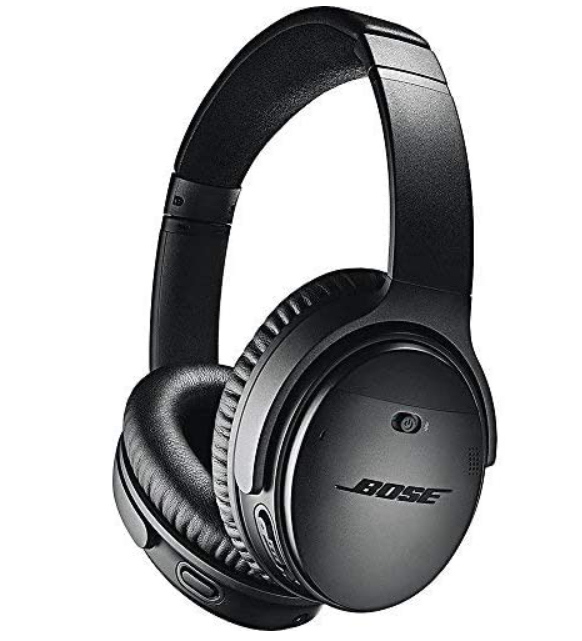 Easy to say that guitar players, especially while learning, ten to be lonely wolves! Sometimes musicians simply want to block out everything around them, suspend any possible noise and just focus on learning the songs for their next rehearsals, gigs or even performances. Of course, while working in the studio, noise-cancelling headphones are incredible too, realizing that while recording or simply working on your individual track, would need to make you fully focused and on point. Specifically this model of the headphones are outstanding due to their capabilities to cut out all of the noise and distractions from the outside, leaving only the listener and their music production.
Without a single doubt, this is nothing but a marvellous tool to have and use it personally for your use in the studio or on commute. According to the reviews made on different websites, people love using those headphones when the house is full with people and specifically kids playing around.
Easy to say that personalized pick makes nothing, but a practical gift for your friend, who will get plenty of use out of it while giving out the opportunity for a personal touch too. It does not really depend what style of the music guitarist prefers, yet they surely would appreciate your effort made on a custom – made guitar pick. However, if you feel that you are at a loss of how to best personalize the new pick, it is highly recommended to try a line of one of the recipient's favorite brands / brands or simply use marvellous time you have shared together!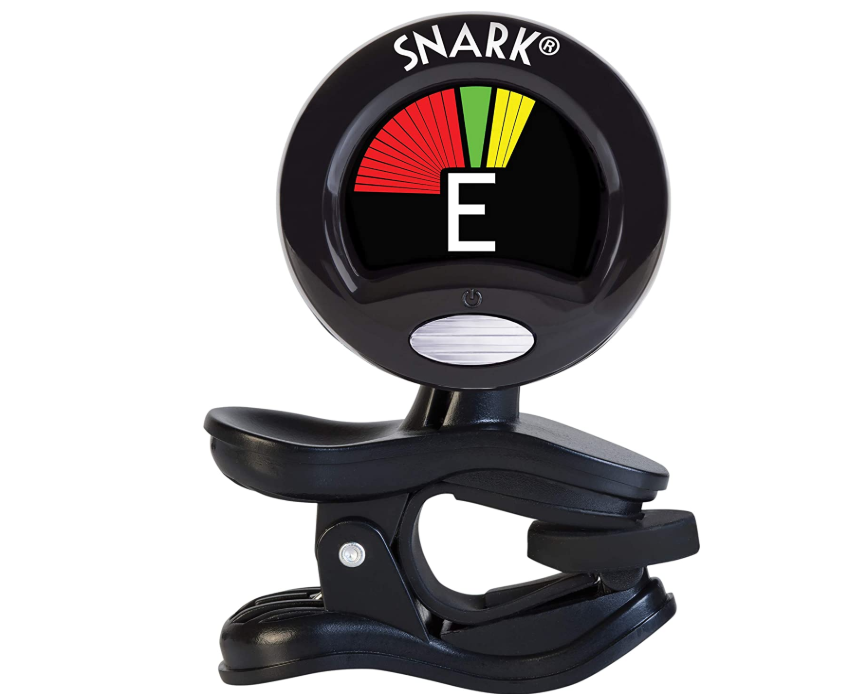 Tuner is a perfect idea and definitely shall be considered as one of the best gifts for guitar players. To be honest, whether they truly find themselves needing to tune in their guitar at the last minute right before the performance or the gig, or simply willing to have a bit of compact assistance on the way, any guitar player will be assured of appreciation of a good clip – on guitar tuner. This particular Snark model is nothing but an affordable and compact option, which fully rotates 360 degrees, therefore the musician could clip it however they really prefer.
This gift would specifically be defined as a thoughtful option for guitar players, meaning that you truly have spent your individual time in order to make sure they would be happy with the gift and it would be more than beneficial to them. It is affordable too, respecting all the musical skills and appreciating your friends' creativity as well.
In accordance with the reviews posted online, guitar tablature manuscript paper can be without any additional issues be stashed in the backpack or guitar case to give the musicians the possibility to jot down their latest riffs whenever the inspiration strikes on their way. It is easy to use, mobile and portable item, therefore your friend shall be more than glad.
That is a marvellous idea not only for gift as itself, but for the interior element too! Simply have it as a gift for a regular guitar player, which will immediately turn their passion into the centrepiece set of guitar wall hangers! That is an incredibly convenient option, simply having them as a part of the design and also saving up some space!
Without a single doubt, it shall be appreciated, especially considering the fact that it will give them an ability to look at the instrument that affords them so much expression every day while it gracing their walls. A wall – mounted guitar, as mentioned, is superbly easy to take down and play any time you want to, therefore you will be giving the gift of the convenience too!
The seventh product on our list is related to the overall maintenance of the guitar as an instrument. As you probably realize, overall maintenance is superbly important, but specifically replacing guitar strings is one of the essentials to do. Many musicians, however, tend to put it off as long as possible due to it seeming too complex to do. Anyway, you may definitely add up on their positivity regarding the task, as extension of life would be appreciated helping them with good cleaner and lubricant for their guitar strings.
Defining the brand itself, String Fuel is nothing, but a marvellous one in the market, selling cleaners and lubricants in handy containers with a wide applicator, allowing musicians to apply it directly to the strings with truly minimal hassle on the hand. This is simplified, yet an extremely comfy gift to receive, which, according to the reviews, would be more than beneficial to your beloved ones.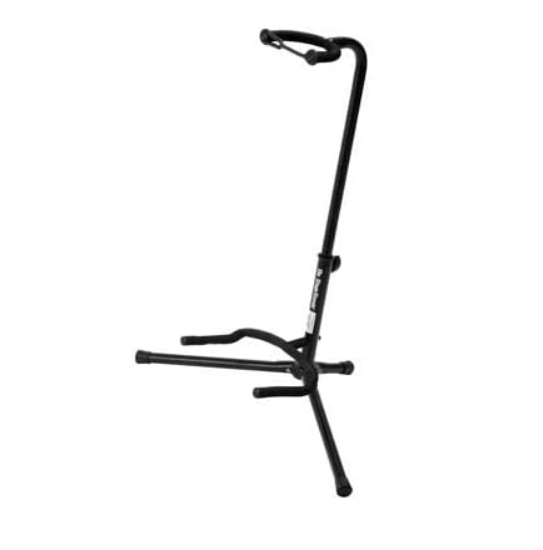 Right before listening we have suggested you a possibility of hanging on the guitars on the wall. In this particular case you would be able to save up some space and, in addition to take, use guitars as nothing, but interior elements. However, not everyone for sure would love to have them hanging all the time, so if you expect your friend would be involved in that list, then the floor guitar stand provides marvellous alternative storage method.
Really depending on whether you would love to focus on the style or utility, you can receive a superb display stand for a single guitar or choose a little bit larger version that would be accommodated with several instruments instead.
Stainless steel guitar slide defined as 9th on our gifts for guitar players list, would be truly appreciated to those, who are in love with blues music. Therefore, if you are going shopping for someone who plays a lot of blues music, then they are sure to make great use of durable stainless steel guitar slides. You have few options here on the deck – you can easily go for a standard option and use the standard slide that would fit over the finger such as those made by Fender company or use your chances for heavier slider bars, like the ones, which are listed by Shubb.
However, it shall be also mentioned that this particular gift shall also be defined as a thoughtful one, as you definitely would consider their interests and buy a comfy and beneficial gift. Either way, we are pretty assured that the recipient of the gift will truly appreciate that you took up your time and their preferable personal musical style into consideration.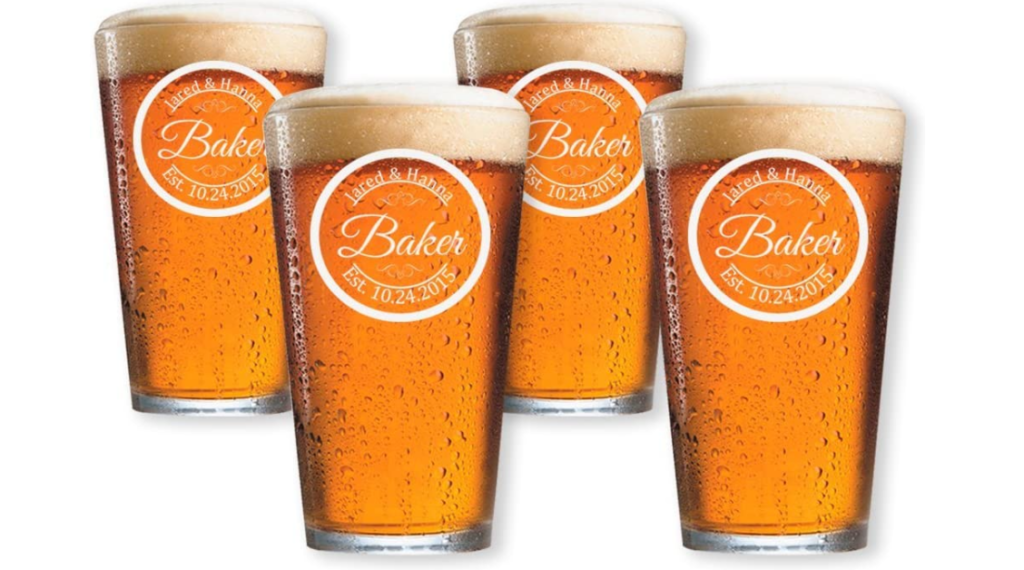 Guitar players are often met as chill people who tend to spend their free time enjoying life. Therefore, if your friend loves to unwind after their performance, rehearsal or practise session with a can of beer or a pint, then they surely would appreciate your idea of giving beer glass emblazoned with a personal message written inspiring themselves on their further chapters. At the same time, we could definitely assure that those, who are not that much into drinking beer, for instance, would love to receive a coffee mug featuring special messages or graphics with their favourite band to trick around.
Probably there will not be a lot of people disagreeing on the fact that most commonly guitar players move from one place to another. Really depending on the country and city they are living in, various tools and instruments – related gear can quickly add up, therefore becoming not that easy to carry them on all together. This fact takes into account superbly, especially considering electric guitar on the play.
Therefore, consider as an opportunity gifting guitar gig bag, you would help to alleviate some of the strain with marvellous gig back to contain more than spare guitar strings, clip – on tuners, but also pedals, back – up guitar straps and etc. In order to have it even more handy for you, use all of the numerous pockets established for you! In accordance with the reviews, the majority of the people giving this gig bag and receiving too, feel like the present has exceeded their expectations, therefore we believe as an opportunity to consider at least, it is a great object whatsoever.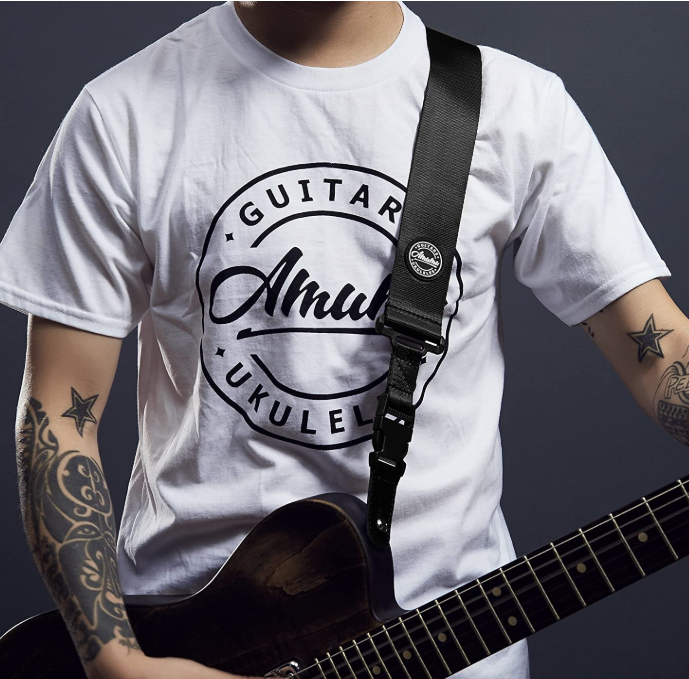 Talking about guitar straps, a lot of guitar players will invite one as an exceptionally pragmatic blessing. DiMarzio makes their guitar straps with a similar nylon you find in safety belt straps, which implies that the guitar will have the option to move uninhibitedly during jam meetings and exhibitions without getting captured effectively on apparel. Moreover, this tie highlights cuts that make exchanging instruments a breeze while offering unrivalled solidness during use.
We do believe that it shall be at least taken into consideration for best gifts for guitar players – a lot of people find it handy, therefore had a quick dip on the idea and consider it as an option.
Seat arms regularly hinder a guitarist appropriately holding their instrument, which implies that a stool will be a much better fit. An effectively collapsible collapsing stool will give any guitar player a snappy spot to plunk down and rehearse or perform while staying simple to stash and transport or store. It might not be on the list for your friend of the items they would have dreamt about or constantly thought, but having a consideration on whether these gifts for guitar players would bring them additional value – well, it seems there is no doubt about that.
Guitar case knapsack frameworks offer performers the capacity to rapidly change over their awkward guitar case into something that they can without much of a stretch carry on their backs. A blessing like this could be especially valuable if a guitar player utilizes open transportation to drive to and from gigs or guitar exercises.
It shall also be taken into consideration, that walking around with plenty of stuff used for gigs would definitely not be that comfy, especially if playing electric guitar. Therefore, thinking about giving such a gift for guitar players – friends, well, at the end of the day they would be more than thankful for your gift.
This is sort of a unique gift having us on the list. While any guitarist can make use of a quality capo, the versatility of a spider capo will take tuning to a whole new level! It shall be defined as one of the latest gigs for your guitar friends, making their lives way easier. Spider capos feature a number of handy pegs that allow the musician to tune each string individually. This useful gift will keep on giving as the guitar player explores new harmonies and keys that weren't possible before. Open up such creativity shall be appreciated, but, of course, you probably know your friend better, therefore right before considering buying this spider capo, think whether you should go for a different solution or not.
Regardless of what number of guitar picks an artist stashes in their pockets, wallets, and rigging sacks', will undoubtedly be a circumstance where even their reinforcement picks have all been obtained or lost.
Should this calamity strike before a gig, any guitarist will be happy to have a pick punch reserved in their rigging pack. This compact, reasonable blessing will ensure that any lapsed credit or gift voucher can be changed over into a genuinely necessary guitar pick. Also this is a time saving solution, therefore you think a friend of yours would consider this an opportunity for himself too, then why not do it faster than him? Consider it with a flick of a finger.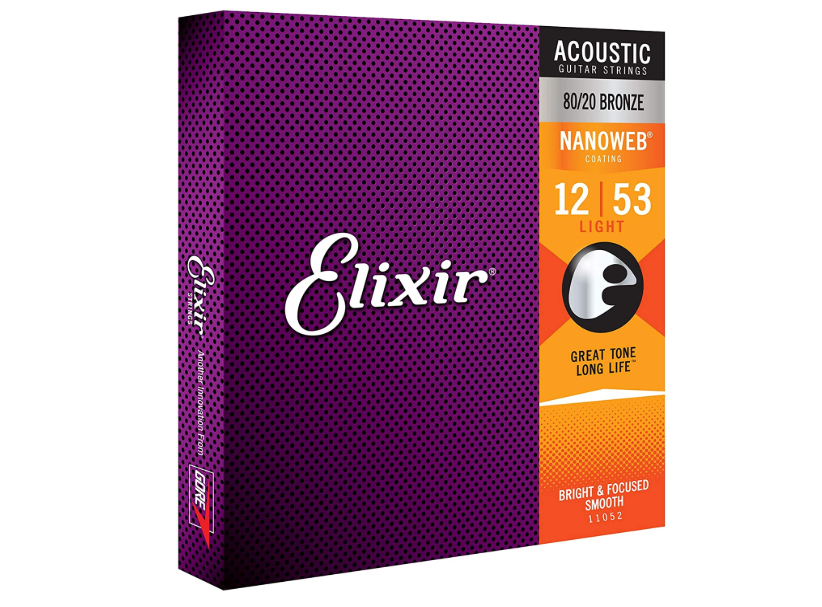 In any event, when guitar strings are kept spotless and greased up, they'll be supplanted in the end. As referenced beforehand, this is a reasonable component of guitar upkeep that numerous artists will in general hesitate with, so you'll be a genuine legend on the off chance that you ensure this undertaking is as of now secured with another arrangement of strings. Regardless of whether a performer has as of late supplanted their strings, a reinforcement set is incredible to have available in case of a string snapping.
Therefore, these gifts for guitar players would make sure that they, despite any sort of situation, would always have a back – up plan and the worst case scenario possible for the artist, would be solved immediately. This is also a thoughtful gift to have for your friend, therefore we are assured they would be more than grateful.
However, right before checking on those, you should definitely keen on buying the universal models, simply making sure, that it would fit with usable guitar and for your friend would not cause any additional issues, which would have to be solved by bringing items back and cashing them out, yet maybe that at the end of the day would not be too terrible too, huh?
Discussing changing out guitar strings, you can likewise make this undertaking to a lesser degree an issue with a Battery Powered String Winder. The most recent renditions from Power Peg Pro accompany head capacities for tuning electric, bass, and acoustic guitars easily. It has to be taken into consideration that these specific models are suited with the electro-typed instruments, such as electric guitars, therefore right before considering it as an option, make sure that your friend is a fan of.
The Power Peg Pro additionally includes battery-powered batteries and accompanies a force connector, so you won't need to stress over this string winder coming up short on battery power right when it's required the most. This is an affordable gift, which would be appreciated by anyone. All of these portable devices become really handy at any situation, therefore at this point, nothing but a thumbs – up for the product.
The care and upkeep of a guitar is very important in order to ensure that it continues to perform at its peak and sound its best. As we have recommended a solution going for replaceable strings, at this point it could be mentioned that having this premium kit, overall maintenance of the instrument would be taken care of with an ease. In order to make this task easier, consider gifting your musician a premium guitar care kit. Most commonly, there are not that many artists, who would actually consider buying it with the instrument itself.
First, is not that often required to make sure that guitar is fully covered with overall maintenance. Secondly, the majority of the beginners are not even sure which materials and tools would have to be used in order to solve the maintenance issues. According to that, looking for a kit that includes a microfiber cloth for dusting and cleaning, a polish that is safe for all guitar varnishes, and universally safe fretboard oil, would really be a handful gift, considering that it would have basically everything that might be needed!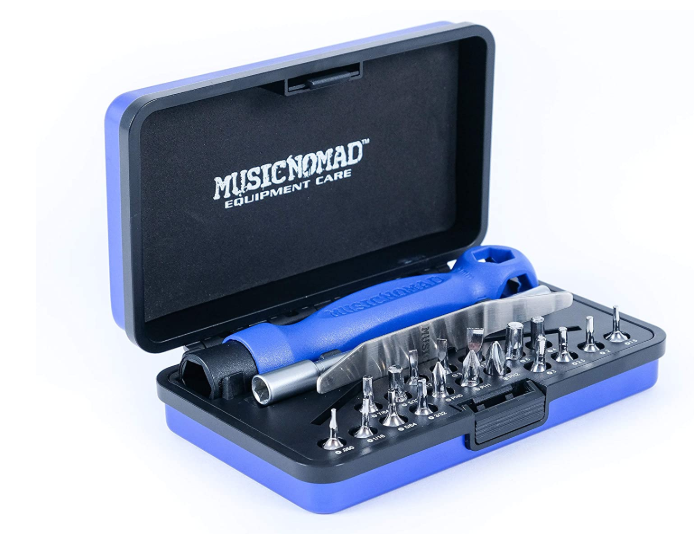 A guitar tech screwdriver set will make another indispensable gift for any guitarist–especially one who likes to play in multiple locations. This is as suitable as our suggestion referring nothing but an overall maintenance kit. They'll have all the tools needed to tweak guitar hardware right at their fingertips in a compact case, so they'll be well prepared for repairs or alterations should the need arise. As you probably know from your past life experience, worst case scenarios happen and they tend to arise at the worst possible time. According to that, you would make sure that your friend would be fully secured with the right ammunition and would not be in trouble if something urgent eventually would happen.
A pedalboard power gracefully with separated yields chops down definitely on bothering clamour that can bargain execution quality, making this blessing an absolute necessity for any genuine electric guitarist. Antiquated "daisy chain" power supplies that don't have segregated yields likewise will in general utilize force and offer less solid outcomes. This sort of isolation model would make sure you would be powered throughout your gigs and performances, defining additional possible worry would be passed away.
Getting some band merch from someone's favourite band shows that you know them well enough to make a personalized choice. Band merch can also serve to inspire them as they get ready for a good practice session by reminding them of some of the musicians that likely inspired them to get started in the first place. In addition, inspiration might work in different manners as well. Consider the possibility that your friend is going in hard and currently are facing upcoming concerts with the people that will attend their performances not for the very first time.
In this case, building up their merchandise not only of the favourite band, but making it uniquely, in your own way by building logo and small recap or etc. would tremendously increase their inspiration towards working for their goal and gradually climbing up to reach their career peak.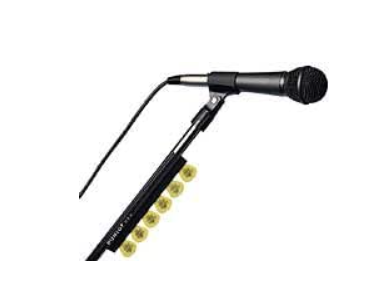 In case you had any extra questions about how significant it is for a guitar player to approach picks at each conceivable turn, here's another extraordinary blessing proposal: the Dunlop Microphone Stand Pick Holder.
This convenient thing cuts onto the pole of any standard mouthpiece stand and can oblige around six picks so they're generally inside simple reach during exhibitions or studio meetings. For the majority of the people it might seem not so handy until they actually start to use it. This is an affordable gift, which would be beneficial for writing tracks, songs, trying to record vocals or simply trying out, right before rehearsals or throughout them.
If a friend of yours is fired up not only with playing guitar, but with full overall performance, this stand pick holder would definitely become handy and in our list of gifts for guitar players would not come on the list without a reason.
Symbolic 25th – and we are going hard here. If you feel like spending bigger bucks on a gift that's truly unforgettable, then consider getting the Bose L1 Compact System. This gorgeous sound system delivers superior quality with all the perks of a highly compact design. It shall also be mentioned that these sort of gifts, which tend to be more expensive, could easily be bought not individually, but with a group of friends. Going for more expensive gifts, but at the same time for those, that actually bring more value, would be truly appreciated.
The vertical shape of this speaker projects sound beautifully, and can be collapsed or extended into two different sizes depending on the size of the venue. From the technical perspective, there is barely anything that you would feel disappointed in overall. Having this thing in mind, it would be more than recommended actually to consider gifting this certain Bose audio system.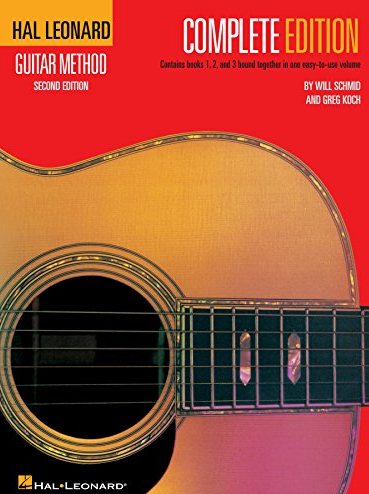 Ambitious guitarists alert! Eager guitarists will most likely value this Hal Leonard Book as a blessing and welcome the chance to improve their aptitudes with each page. This book covers a flexible exhibit of strategies and a wide range of styles also, with the goal that any artist working their way through the activities can expand their perspectives and stretch their capacities so as to improve. Without any doubt, those who are willing to improve every single day, would love to find some tips and tricks out of one of the best in his league. This is a thoughtful present.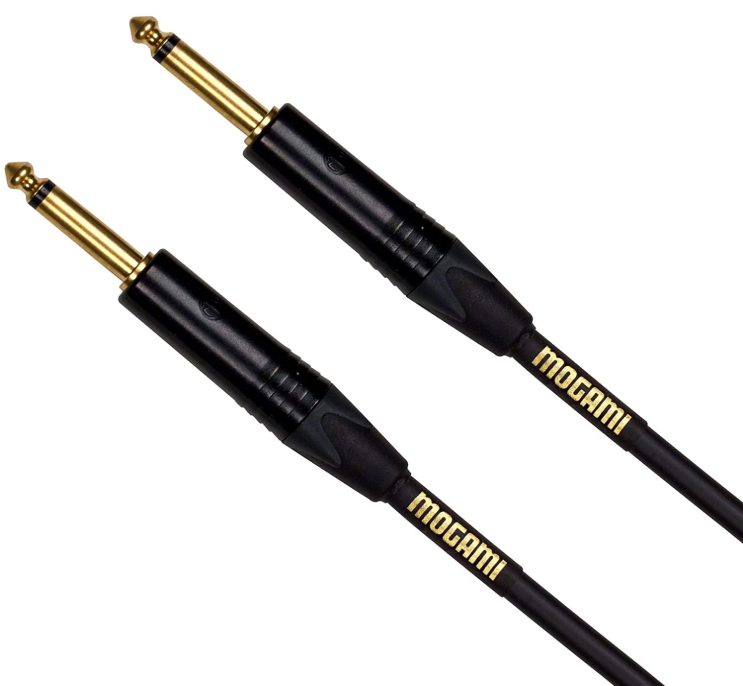 Suited for a variety of different instruments, pedals, and recording equipment, the Mogami Gold Guitar Cable will make a great addition to any guitar player's equipment collection. Playing it with great instruments is cool, but making sure you have your style and swag on top is extremely important, especially for entertainers working in show business. An extra cable here and there is always useful, and Mogami Gold cables are touted for being among the best. They are not that expensive, but do have a great impact on overall look and would tremendously increase self confidence.
Besides, you can truly be assured that using at least one of going for two of these cables would make an excellent contribution to a gig bag, and will show that you care enough about someone's skills to give them the tools they need to perform at their best. As you probably realize, all of these small details actually make an enormous difference, therefore play it hard and play it along – we are sure they will evaluate your effort.
From guitar tuning applications to advanced sheet music, the melodic uses for a cell phone are almost perpetual. In the event that the performer you're looking for might want to capitalize on their cell phone while rehearsing, at that point a guitar mount cell phone holder may be only the thing! Consider it in this way, that having your phone on the sofa or laying around at the table would not be that comfy, especially if you are using it for your playing session.
A few assortments of these helpful devices are made to cut on to the headstock of a guitar, while others can mount pretty much anyplace else on the instrument with a froth pull cup. Despite if you are looking after lyrics, or trying to improve your guitar playing skills, this will become a handful.
In case you're looking for somebody who inclines toward the bigger screen of an iPad, at that point an iPad Music Stand Adapter may be a superior blessing buy. These are worked to secure to an amplifier stand, which gives the additional advantage of the iPad remaining writing material and steady all through the music meeting.
It shall also be an important thing to mention, you shall not only consider an iPad as an opportunity – in the market there are plenty of different stand adapters made for specified models. Referring to the idea, if a friend of yours' is not actually using Apple products, you still may consider this as an option, just would have to look after the right device that is used by him or her.
If your friend is more advanced than going in for amateur level, this gift shall definitely be considered. Shopping for a musician that's already built up a nice assortment of gear can be tricky, but there are few guitar players who couldn't make use of a new, high-quality microphone. The Yeti is an all-around good choice that can pick up guitar sound and vocals with nice quality as well. For added options look into brands such as Shure, Sennheiser, and Neumann. They are not that expensive, as you might think from the first glance, but they would definitely be useful, taking into consideration all the practise sessions while trying on vocals, they are perfect for recording songs and sounds – that is nothing but necessity for playing artist.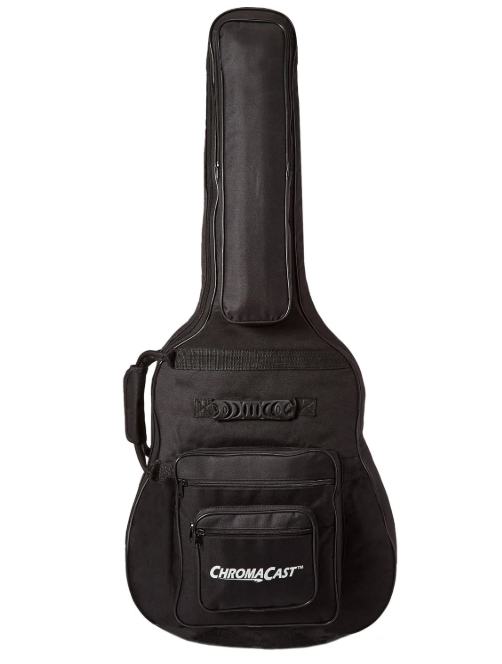 You can show your appreciation for a guitar player's beloved instrument by getting them a brand new guitar case to protect it. However, the essential thing you have to do right before deciding, just make sure that you check the case dimensions and look up which instruments it fits. Please be assured, that just considering from your thoughts which model and dimensions would fit perfectly, is far from enough, unless they are standard models. There can be a huge amount of variation from one guitar to the next, and there are key differences in shape between acoustic and electric guitars as well. However, that is a key point to do, as too big cases could cause issues with the instrument itself, especially if caring. Too small, as you realize, would be suited for going in for cash out. Think twice.
You can show any guitar player that you welcome the nature of their music and accounts by furnishing them with this expert evaluation set of earphones. The Audio Technica ATH-M50 Pro Headphones are amazingly agreeable, and give an elevated level of sound-related precision so the performer can guarantee that their chronicles are fresh, clean, and perfect.
That is sort of relatable to microphone suggested, but these particular products could definitely come in handy, especially realizing that they do have noise – cancelling functions, could be used for recording vocals or just simply listening to music on a chill day. In any of these options, that would make a marvellous gift.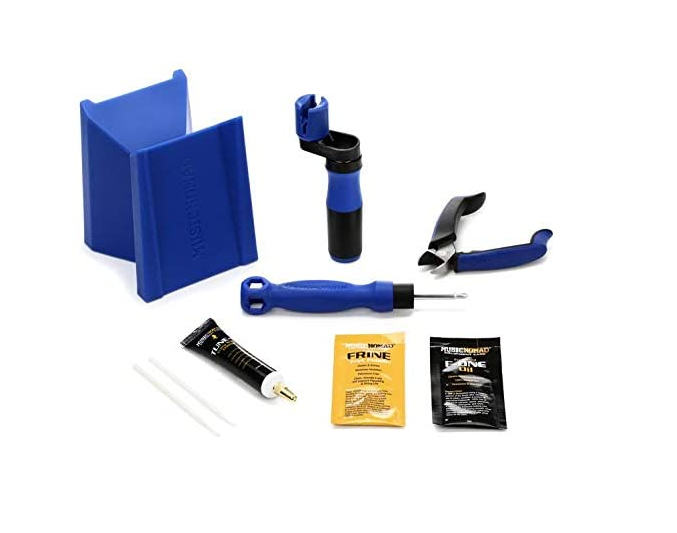 Hooray, another on our list related to overall maintenance and specifically changes of the string features. Make the ever-fundamental errands of keeping up and changing strings simpler than at any other time by giving the endowment of a MusicNomad String Changing Kit. This unit accompanies a support to securely bolster the neck of the guitar while changing out the strings, alongside a few bits to fix, tune, and alter.
This is a great kit for maintenance made not only for beginners, but a handful for advanced ones too. There are plenty of different materials to use, to make sure your guitar would be filled and taken care of correctly. As mentioned previously, all of these maintenance parts come in really handful and might be beneficial.
Last but surely not least on our list! By this point, you've most likely understood that guitar players need to battle with a huge amount of apparatuses and tools so as to get completely set up–so in case you're looking to truly get imaginative, give the endowment of straightforwardness! A guitar multitool can offer a large number of indistinguishable basic apparatuses for setting up gear from the full toolbox referenced before, however occupies substantially less space. For guitarists in a hurry, a multitool that fits effectively into their pocket can be important.
Conclusion!
Well, if at this point, reading all over the article you would say to us that you have no idea what to buy for your friend.. yes, we know it can happen due to plenty of possible options offered. However, you can be truly sure that you would not make a mistake, despite which option you would take. This is a win-win situation in any of those cases, therefore feel free to follow your gut and experience, deciding which would be loved mostly by your friend.
At the end of the day, shopping for a guitar player can be difficult at times, especially if you lack personal knowledge on the products and what could be actually useful. Even if you're familiar with musical equipment and tools, you might want a unique idea for something more memorable and personal. Next time you go shopping for something similar to it, open up this and prepare yourself for hunting great deals of gifts for guitar players!